Victorian Past Event Reports
August Supported Event Report

Yackandadah Community Charger Launch 2pm Sunday 28th August.
Yackandadah community groups have combined to install a 50kW fast charger in the town's public carpark. It will be accessed via the Chargefox platform but owned and run by the community who will control the tariff and return 50% of profit to the community. They have plans to add further chargers in the future.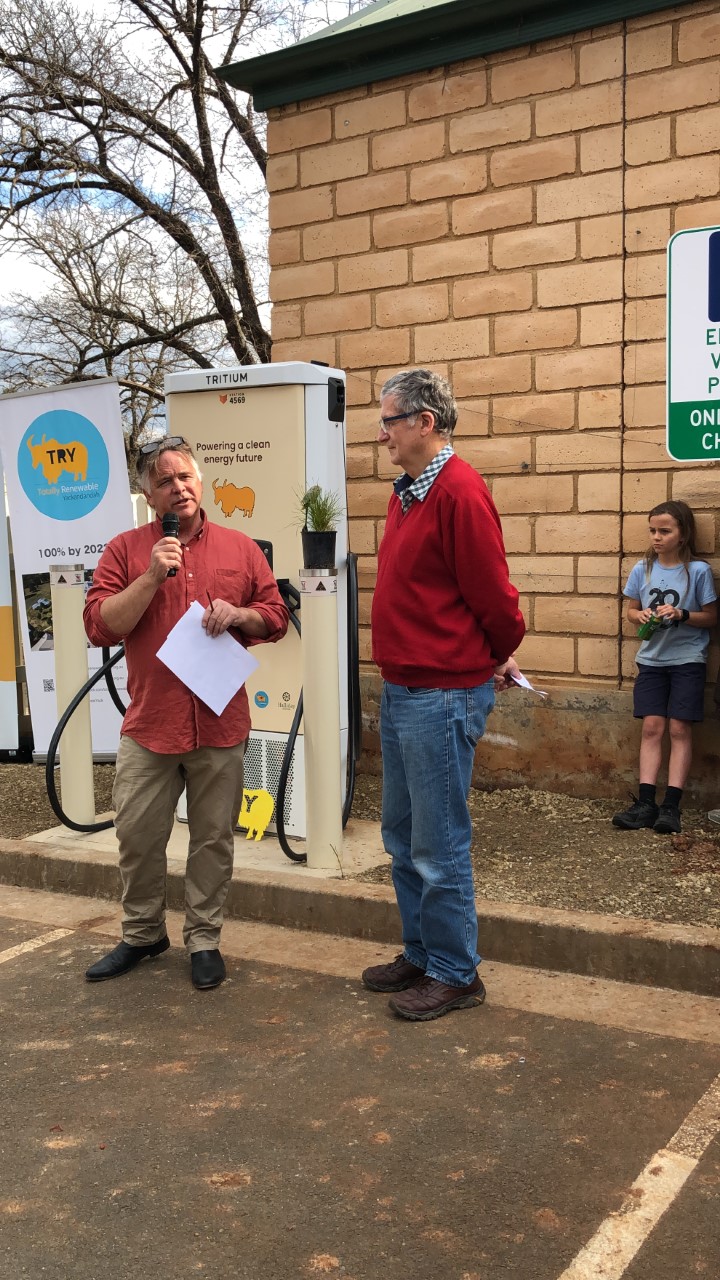 Paul Fallon and TRY president Matthew Charles-Jones
Vic Branch Committee Paul Fallon and his wife Ros attended the launch on the 28th August to represent the Vic Branch and congratulate the groups and individuals involved in a job well done. Hopefully other towns can follow their example.
Wangaratta member Phil Dwyer and his wife Liz also attended the launch.
Vic Branch Letter of Support here
History and Charger Info here
---
July Event Report
AEVA Vic Branch Lunch at RACV Healesville Sunday 24th July 2022
14 people for lunch
Travelled from various eastern suburbs in Melbourne, Werribee, South Gippsland, Euroa, Lancefield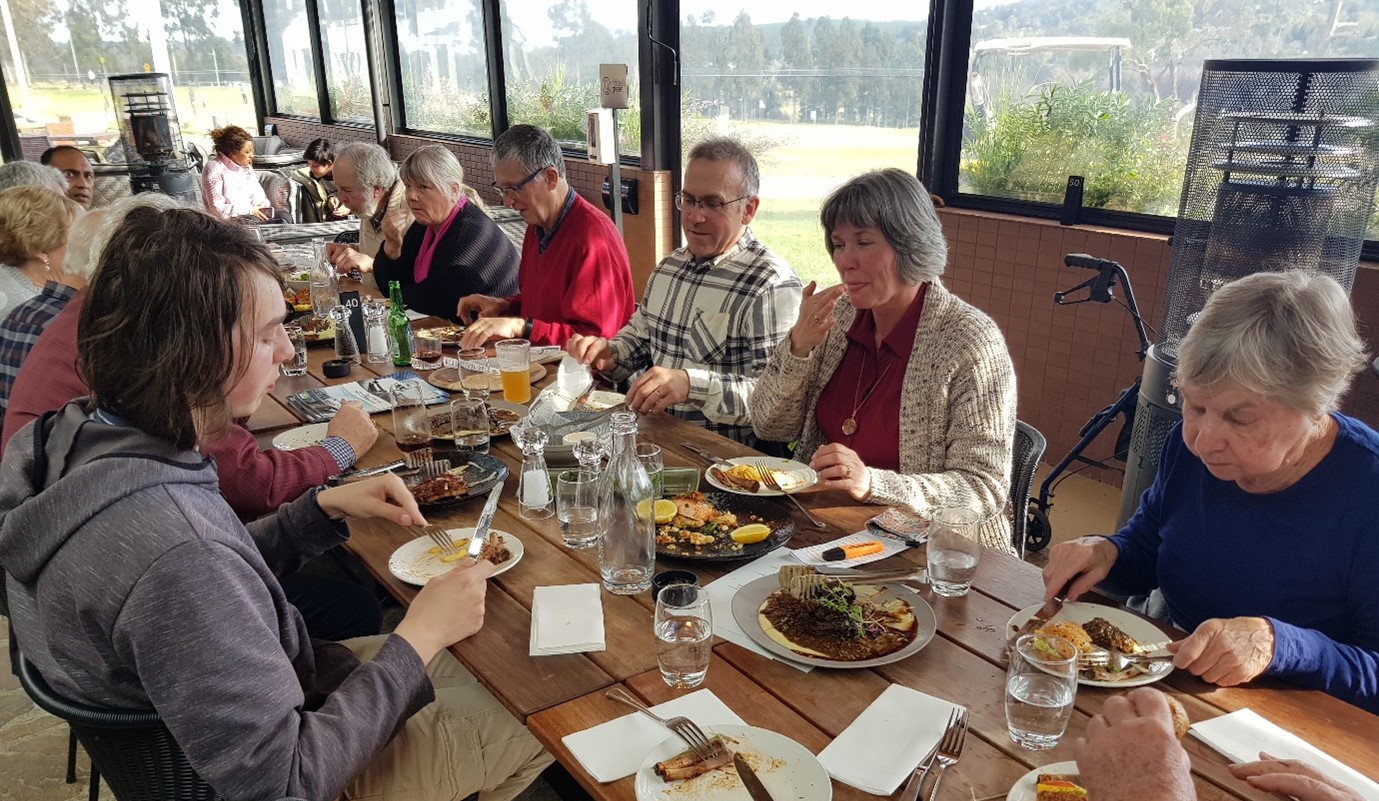 After lunch talk from David Potter on 'The Trials and Tribulations of Importing EVs into Australia'
---
June Event Report
Electric Picnic at Metec
Below are a couple of photos from the Electric Picnic which went well Saturday 18th June with 17 cars in the Show and Shine and a total of 46 attendees. We even managed some test rides - thanks Brendan. Highlights were definitely the Aurora Solar Car and test rides in the Polestar.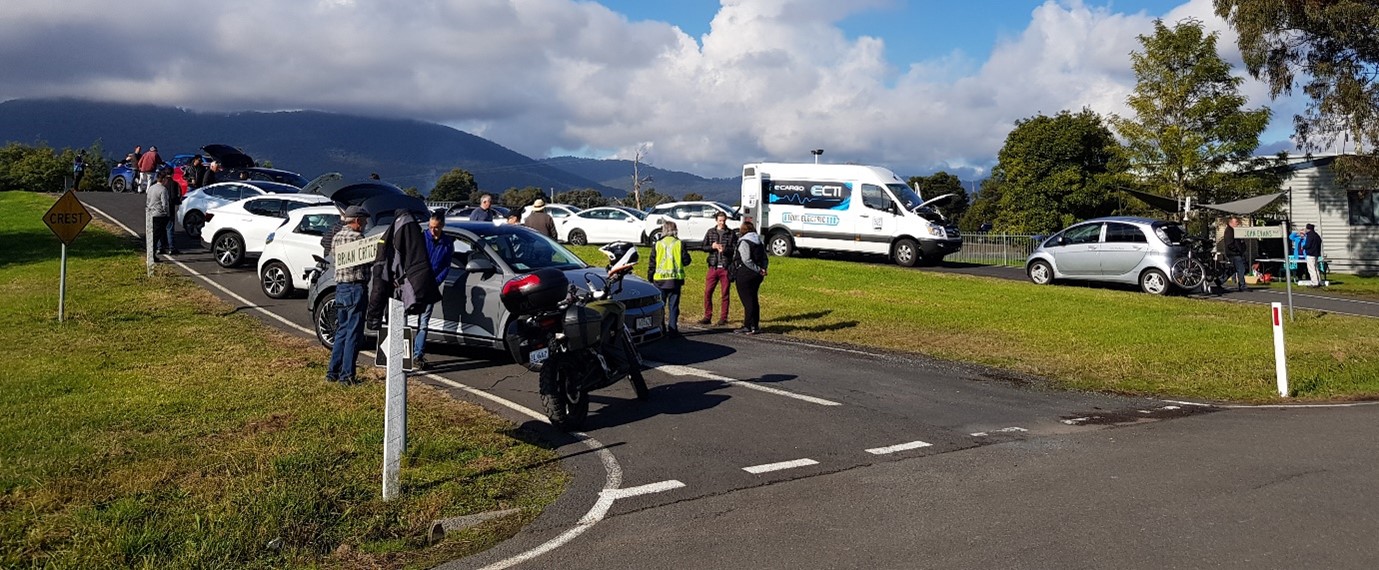 Show and Shine