Description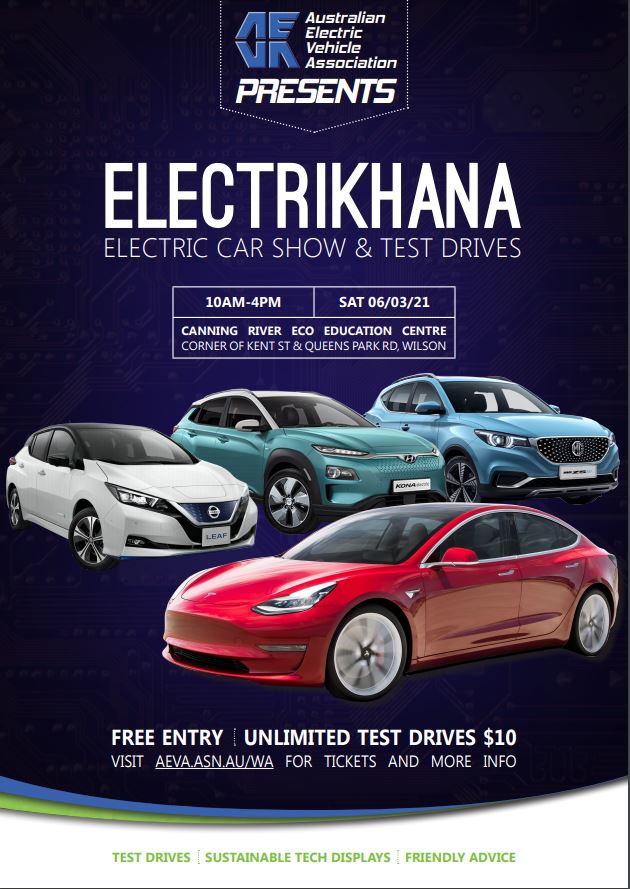 Electrikhana is on again for 2021!
With the support of the City of Canning, the 2021 Perth Electrikhana will be held at the Canning River Eco Education Centre, Kent Street, Cannington on Saturday March 6th from 10 am to 4 pm.
This FREE family friendly event is open to all comers, but test drives will require registration. Come along and learn about electric vehicles, test drive the EVs on offer or just go for a joy ride!
All test drivers and passengers (presumed to be assoicates of the driver) will need to sign our indemnity form. It can be downloaded here:
https://www.aeva.asn.au/files/757/
Electrikhana is organised and run by the volunteers of the WA branch of the Australian Electric Vehicle Association.
We'd really appreciate it if you could print off this A3 sized flyer and put it up around your community.