EXCLUSIVE Vic Branch: Presentation from High Court case Plaintiff
ANATOMY of a HIGH COURT CASE
Recording: https://youtu.be/CAwsyMMwlfg?si=GdIKWS569qJ-pQwX
Plaintiff (and Vic branch chairperson) Kath Davies gave an insider's view of the recent blockbuster High Court scrapping of Victoria's EV Tax. This legal case was dubbed "the largest constitutional stoush in 25 years" and there has been much media attention. Kath shared personal background and motivations, as well as unique insights from behind the scenes of this David vs Goliath battle. An audience of over 30 people enjoyed the Q&A session afterwards.
A key question was answered on Wednesday 29th November - yes, we will be refunded for the unconstitutional tax that was paid, with interest!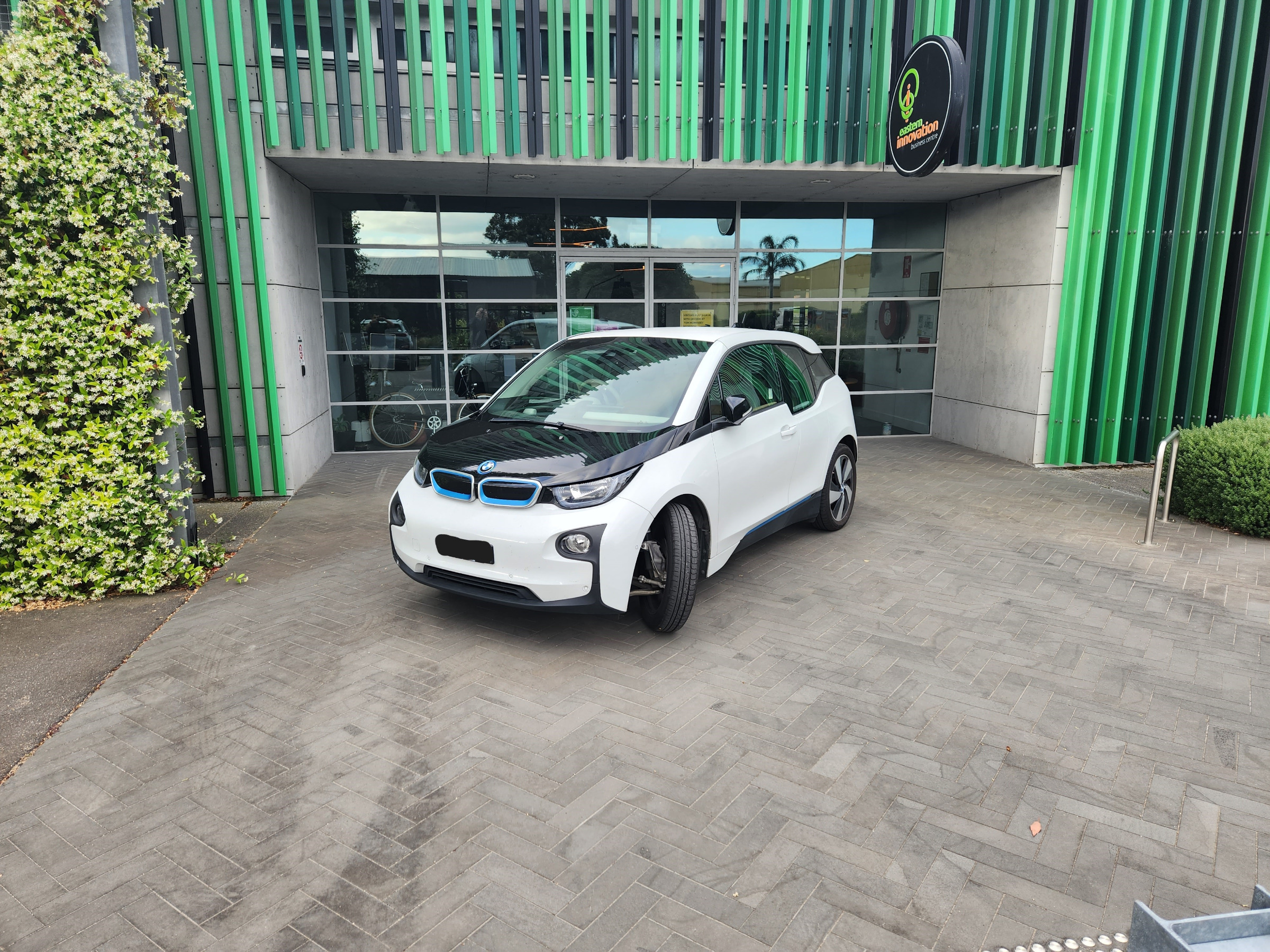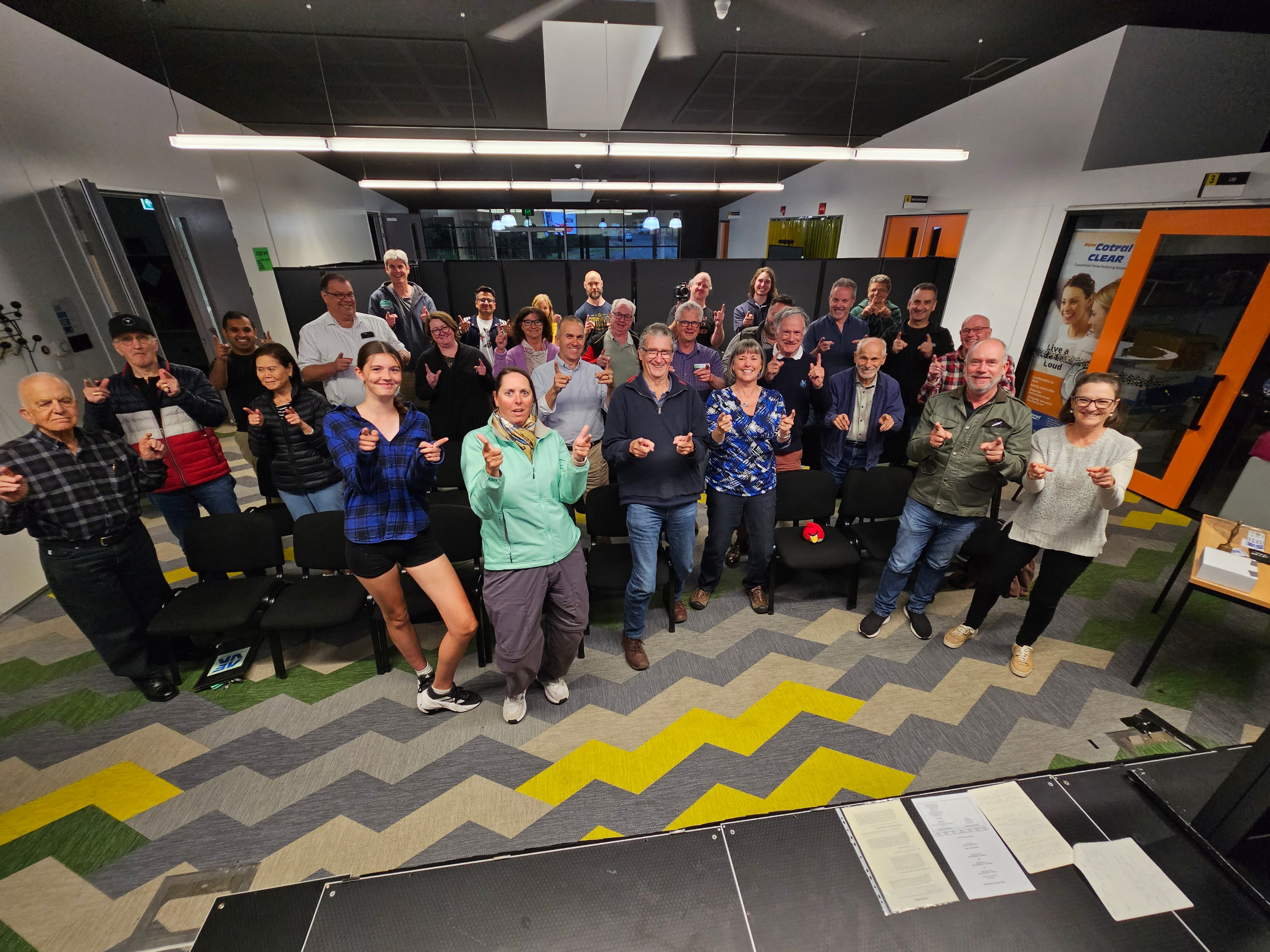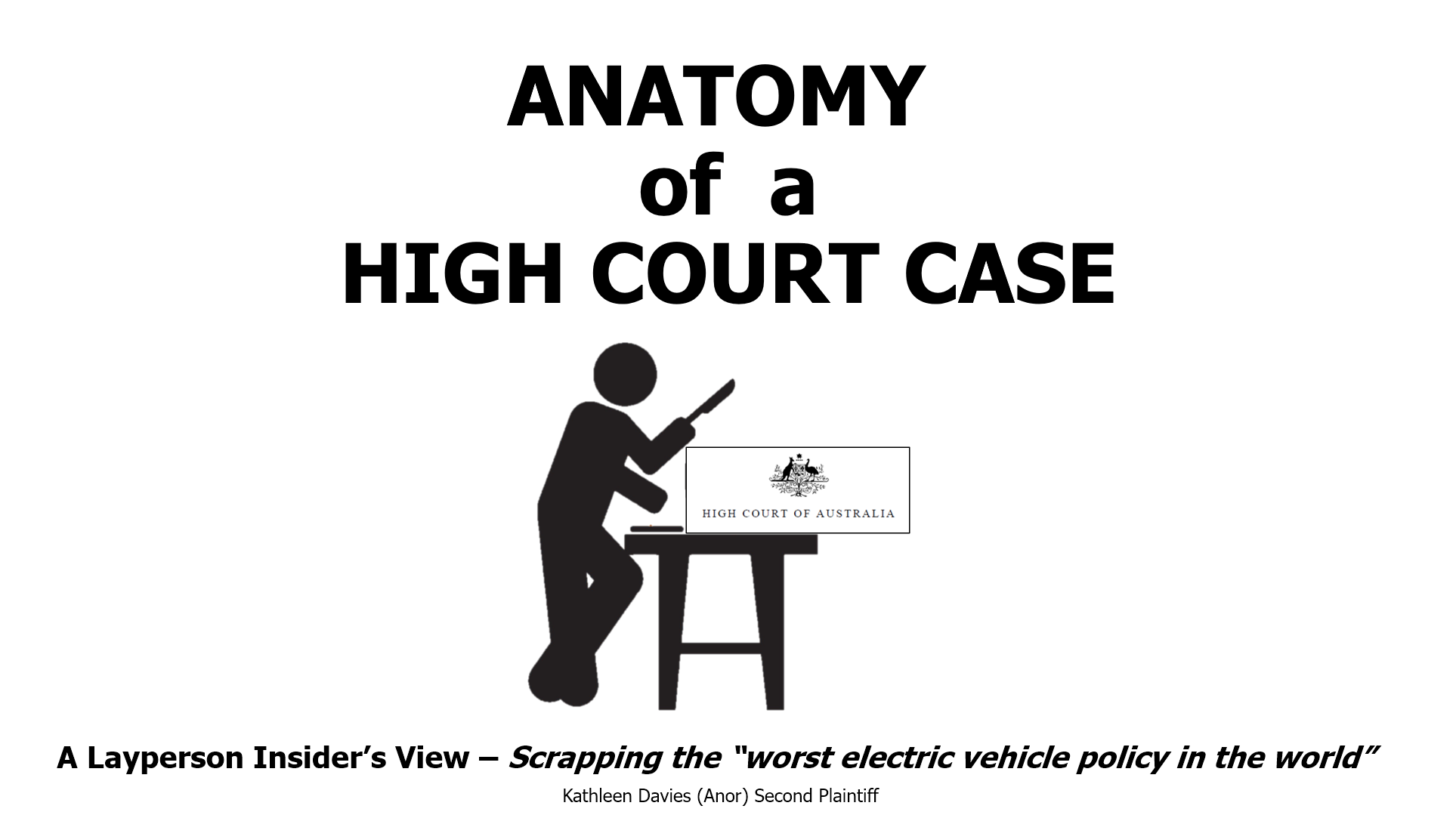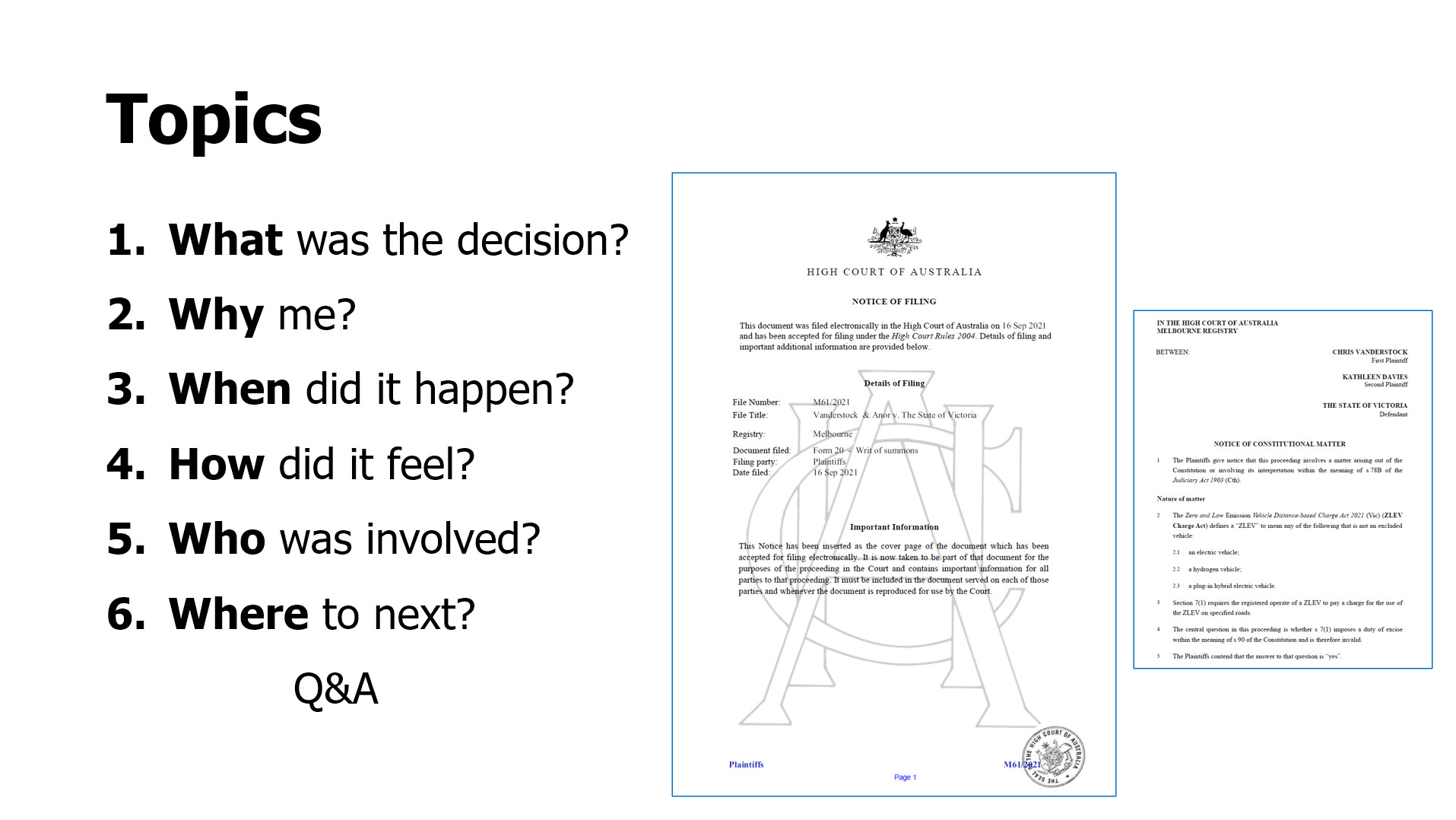 Location: Eastern Innovation
5a Hartnett Cl
Mulgrave , Victoria 3170
Date:
Nov. 21, 2023, 7 p.m. - Nov. 21, 2023, 9 p.m.